By Prakash Babu, Showbiz Bites Staff Writer
New Year night has approached. 2015 is hitting the scene. All enjoy and celebrate New Year night, but the youngsters in particular have a blast on New Year Eve. Year 2014 has endowed us with many biggest chartbusters and among them few are the ones which are real party numbers simply setting our feet tapping with the beats. Here, we bring the 10 Best Party Songs to Rock New Year Celebrations.
The list of Top 10 Best Songs of 2014, which are also the best party numbers, is presented as under. You may enjoy the New Year night with these party numbers that are simply electrifying and heart-hitting.
Yaar Na Miley (Kick)
This most boisterous and electrifying dance number is the one that made we all dance to its beats. This song got its presence in clubs and all parties. And still enjoys the same. Nargis Fakhri's dancing movements made this song the central attention and listeners as well as the viewers both enjoyed it to the fullest. Make your New Year celebrations electrifying with this dance treat.
Jumme Ki Raat Hai (Kick)
Salman Khan's movie Kick's this song takes its second position on this list. The song features Salman Khan and is simply supremely energetic from tip to toe. You cannot hold yourself anymore and begin dancing once the song starts plying. Enjoy it on New Year night.
Tune Maari Entry (Gunday)
The next on takes its position on the top 10 dance tracks of 2014 with much oomph. The song featuring Arjun Kapoor, Ranveer Singh and Priyanka Chopra instantly came on the tongues once it was released. Post that, there has been no looking back for it. This is an amazing party and club number.
Lovely (Happy New Year)
The song features the dusky and leggy beauty Deepika Padukone. It is from Shah Rukh Khan's multi starrer movie Happy New Year. The song is really foot-tapping and makes a special place in all types of parties whether it be a club bash, dance party or wedding. Enjoy New Year Eve with this track.
London Thumakda (Queen)
Well, this one was a big hit and still we love enjoying and tapping our feet with this song. This amazing track takes fifth position on the list of 10 Best Party Songs to Rock New Year Celebrations. It is really a big crowd puller from all aspects.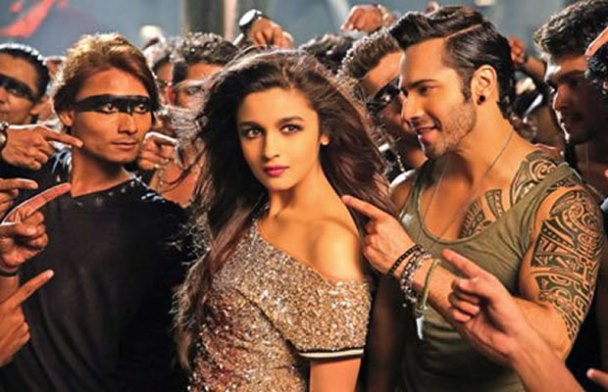 SaturdaySaturday (Humpty Sharma Ki Dulhaniyan)
This Alia Bhatt and Varun Dhawan dance number is the classy number among the 10 Best Party Songs to Rock New Year Celebrations. The song was a true party number and still we hear it quite often in various types of parties. Even while you drive, you can drive your spirits and make your journey lively with is peppy song.
Superman (Tevar)
Although this movie has not hit the screens yet, but the music has already been released. Thus, this track takes its position in 2014's best tracks. Arjun Kapoor and Sonakshi Sinha starrer this film is being awaited. The song featuring Arjun Kapoor dancing and doing great stunts is much catchy and glides well on the ears. Salman Khan's reference in the song makes this track popular among macho man's fans. Go for it to celebrate the New Year night with it.
Bang Bang (Bang Bang)
The title track of Hrithik Roshan and Katrina Kaif starrer is much popular among the music lovers. Hrithik's best dance moves make the track really boisterous. You too want to match your feet with the steps of Hrithik.
Madamiya (Tevar)
This song has started getting all eyeballs focused on it, since it features the sexy beauty Shruti Haasan with Arjun Kapoor in it. This is an item number and stars Shruti in a true seductive way.
Never Ever (MSG – The Messenger of God)
The song is a big hit and its catchy beats make this song to fetch its place among the 10 Best Party Songs to Rock New Year Celebrations.
Also enjoy other posts such as List of Much-Awaited Bollywood Movies Releasing in 2015 with Release Dates, Poonam Pandey's best ever cleavage show (photos) and Huma Qureshi sizzles on CineBlitz cover page.