She is one of the Bollywood's yummy mummies and now she goes bold by revealing her favorite position in bed
By Prakash Babu, Showbiz Bites Staff Writer
Malaika Arora is among the hottest Bollywood's yummy mummies – there is no denying in saying so. She has the most curvaceous figure, tremendous amount of sex appeal, beauty and bold behavior. Malaika was chatting on a show recently where she openly revealed her favorite sex position in bed. Well, you must be surprised reading it…! But yes, she revealed it and a lot more on the chat show. She is a truly bold Bollywood babe. The dusky seductress went quite wild by exposing her favorite position when the interviewer asked her preference. Her younger sister Amrita Arora was also there rubbing her shoulders with the elder sister. She too appeared to be quite bold in answers.
The two were on Bollywood actress Neha Dhupia's chat show BFF with Vogue. When asked her favorite position, Malaika replied that she would love to be on top. Even she told that she loved Game Night, Bearded Boys and Funny Guy. By hearing "Bearded Boys and Funny Guys", something comes to mind, hmmmm. But leave it you guys must be aware what I mean.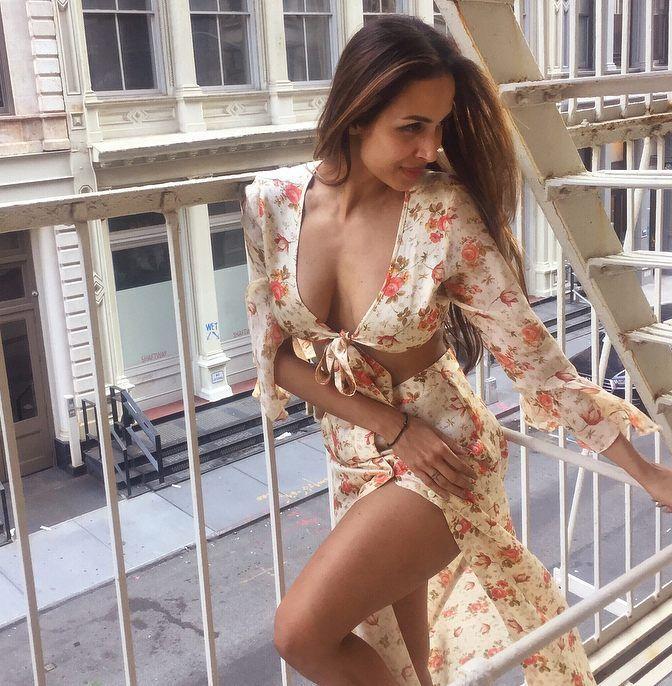 To a question "if she was lucky in love or lucky in cards?", Malaika replied that she was terrible at cards but lucky in love.
Neha asked Amrita the last time she was single. To this, Amrita replied "Really Neha, you're asking that?" By interrupting, Malaika revealed that Amrita was never ever single. Do share your views with us on Bollywood's yummy mummies in particular Malaika Arora's this bold revelation in comments section below. Also enjoy other posts like What Pooja Hedge Did on the Busy Street in New York, Bruna Abdullah Goes Wild (PHOTOS), and EXCLUSIVE: Why Salman Khan Broke Bottle on Somi Ali's Head?