By Anil Kumar, Showbiz Bites Staff Writer
Sunny Leone's images in Ragini MMS 2 has been making bigger waves since the day, the pictures have started being released by the makers. Well, since this adult star is quite famous, her pictures are always welcomed and awaited a lot by the masses. As her past career is quite wilder and in Bollywood too she has been featured wild, thus the upcoming Ragini MMS 2 too features her in utmost wild. Therefore, we bring you Sunny Leone's much bolder pictures of Ragini MMS 2.
Let's enjoy Sunny Leone's images in Ragini MMS 2, which really boil the blood in veins.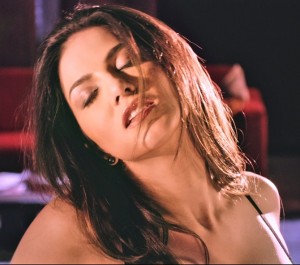 If you like this pictures story on Sunny Leone's images in Ragini MMS 2, which are really steamy, you might also like viewing other hottest celebrities images such as Nayantara, Angela Jonsson and Nargis Fakhri. Also enjoy seeing Veena Malik letting you see what you haven't before (extremely steamy pictures) and Sunny Leone poses in black lingerie (hot photos). Read other articles like Salman Khan wants to produce kids without marriage (learn how?) and Aaliya saves Fahad but lands into troubles on Beintehaa show.